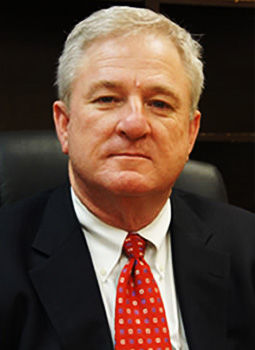 Eric D. Griffin, Jr.
Partner
---
Eric D. Griffin, Jr. Esq. is a pilot and aviation enthusiast. As an attorney, Eric has dedicated his more than 25 years of legal experience to litigating and trying complex aviation matters throughout the southeastern United States. Before establishing Griffin & Serrano, P.A. Eric was a senior partner in two prominent aviation defense firms, first practicing in Georgia and now in Florida. Eric is admitted to practice in Florida and Georgia in both State and Federal Courts.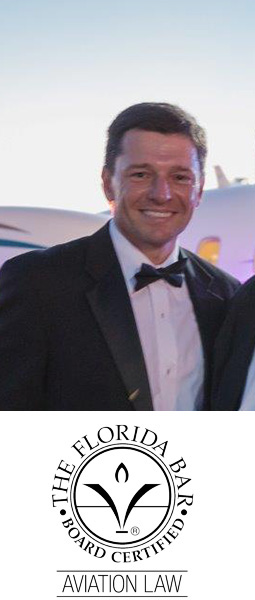 Juan R. Serrano
Partner
---
Juan Serrano is a former airline pilot, holds an Air Transport Pilot certificate, a flight engineer certificate and a current designation as an FAA examiner for pilots and flight engineers. Juan has accumulated extensive flying experience as well as experience in flight instruction of pilots and flight crews. Juan also served as the managing vice-president of a Part 145 jet-engine repair station for numerous years, and acquired an invaluable understanding of aviation maintenance and repair issues. For a decade, Juan managed all aviation-related aspects for John Travolta and his entities, one of the most recognizable pilot/actors in the world. Juan is current and regularly flies a multitude of aircraft.
Juan has dedicated his legal career to litigating aviation-related cases and handling aviation-related transactions. His training and experience provide him with an enormous technical background in handling the complex and diverse issues surrounding aviation-related matters, and since many cases turn on highly technical issues, this background and knowledge have proven invaluable in such cases. Juan is fluent in Spanish (able to speak, read and write), a most useful asset for the practice of law in this ethnically diverse part of the United States. Juan is a Board Certified Aviation Attorney as established and recognized by the Florida Bar.
Juan is admitted to practice in all Florida State Courts. He is also admitted to practice in Federal Courts, including the Southern District of Florida, Middle District of Florida, Northern District of Florida and the United States 11th Circuit Court of Appeals. Juan is also admitted in the District of Columbia and District of Columbia Court of Appeals, where FAA, DOT and NTSB issues are often litigated.
Adriana Peña
Support team
---
Adriana Pena is Griffin & Serrano, PA's Senior Paralegal. She joined the firm in March 2010 with a strong litigation and trial paralegal background. She has over 10 years of experience working in the legal field, including work as a litigation paralegal for an array of industry groups including Aviation Law, Insurance Litigation, Real Estate Litigation, General Civil Litigation, Personal Injury, Criminal Law and Trial preparation. Adriana is skilled in discovery, investigation and trial preparation, including electronic discovery, document review, database management of expert witnesses, creation of demonstrative exhibits, and trial support. Her responsibilities include but are not limited to preparing for depositions, trials, mediations, discovery, document management, and managing project staff involved in litigation. She is also well versed in many of the databases that the firm uses in discovery, document management, and trial presentation. She assists in all phases of litigation, from inception through discovery and trial, including organization and analysis of case material, large-scale document production, pre-trial preparation and in-courtroom trial support.
© 2016 Griffin & Serrano, P.A. Copyrights ©. All Rights Reserved.